RENATE BERTLMANN
WORKS & VIEWS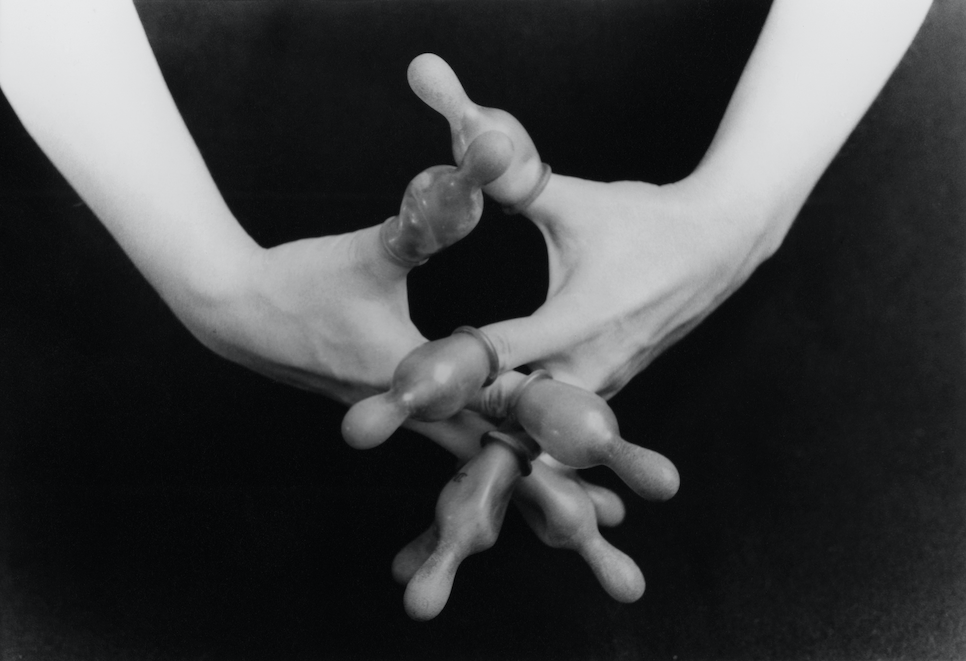 Renate Bertlmann, Zärtliche Hände Fotosequenz, 1977 , 9 x 12 cm s/w-Fotografe, Vintage
© Renate Bertlmann
Journey, 2023
Streicheleinheiten 1976-2023 (Latex cuddles units), vintage hat suitcase, highchair, vintage toiletry fasks, condoms
116 x 50 x 50 cm © Carol Tachdjian
Ausstülpung (Protuberance), 1982 Photo sequence
Vintage black and white photograph, 1/1 9,2 x 14 cm © Renate Bertlmann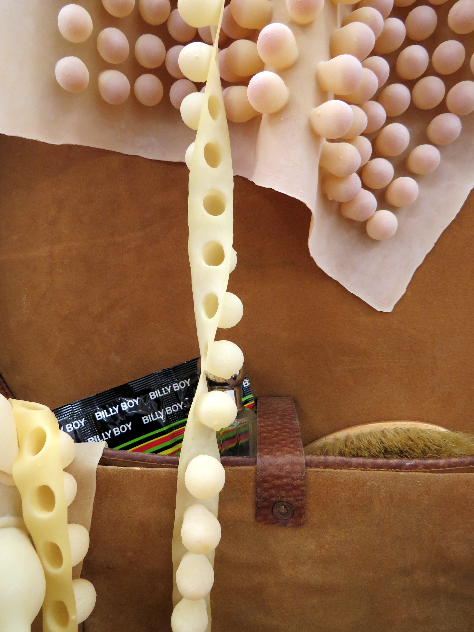 Detail, Journey, 2023
Streicheleinheiten 1976-2023 (Latex cuddles units), vintage hat suitcase, highchair, vintage toiletry fasks, condoms
116 x 50 x 50 cm © Carol Tachdjian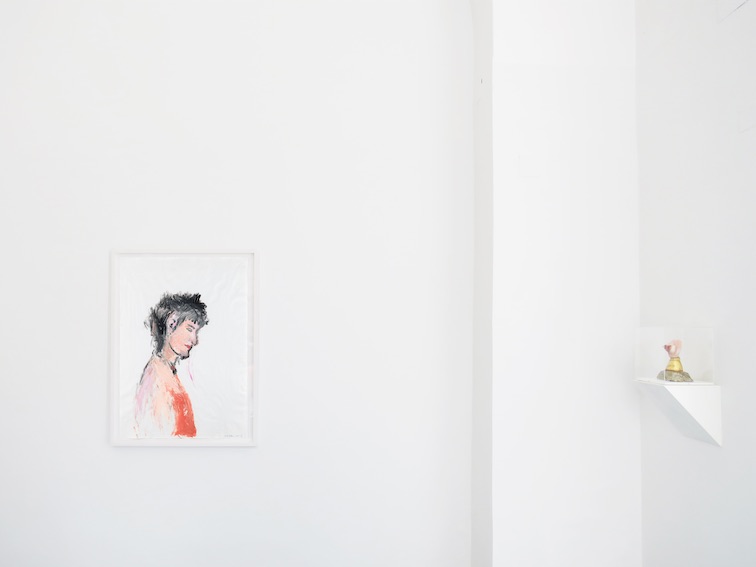 Exhibition view, "Intimacy" by Renate Bertlmann @ silvia steinek galerie, 2023
left : Selbstporträt, 2000, Casein Tempera on paper, 100 x 70 cm
right : Ex Voto, 1988, unfired clay, painted, gilded, plexiglass box, 14 x 7 x 7 cm / 22 x 22 x 24 cm
© Carol Tachdjian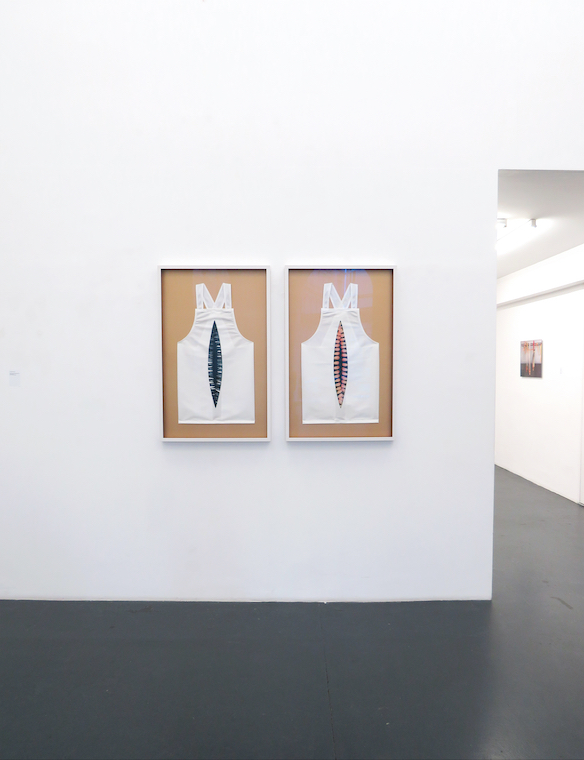 Exhibition view, "Intimacy" by Renate Bertlmann @ silvia steinek galerie, 2023
Renate Bertlmann, Vagina dentata, Vagina tenera, 2022, C-Print on fabrics, 102 x 65 x 5,5 cm each
© Carol Tachdjian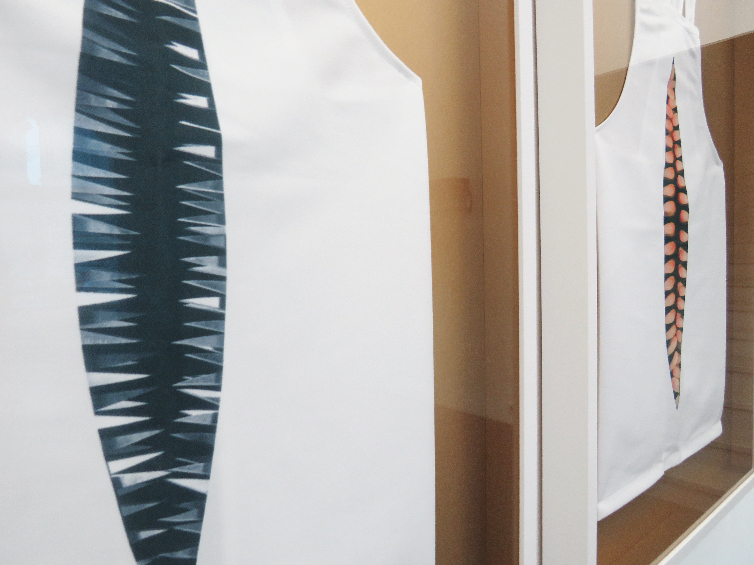 Detail view, Renate Bertlmann, Vagina dentata, Vagina tenera, 2022, C-Print on fabrics, 102 x 65 x 5,5 cm each
© Carol Tachdjian
Renate Bertlmann, Garderobe, 2023, Streicheleinheiten 1976-2923, Latex, Vintage wardrobe, vintage suitcase
Installation in Situ © Carol Tachdjian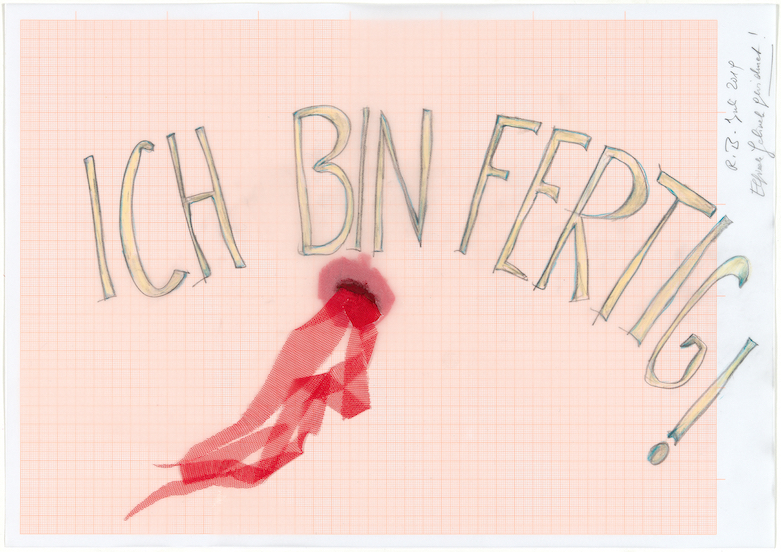 Renate Bertlmann, ICH BIN FERTIG, 2019, pencil, oil pastel, mixed media
on graph paper, 29,6 x 42 cm, im passe-partout 50 x 70 cm © Renate Bertlmann/Bildrecht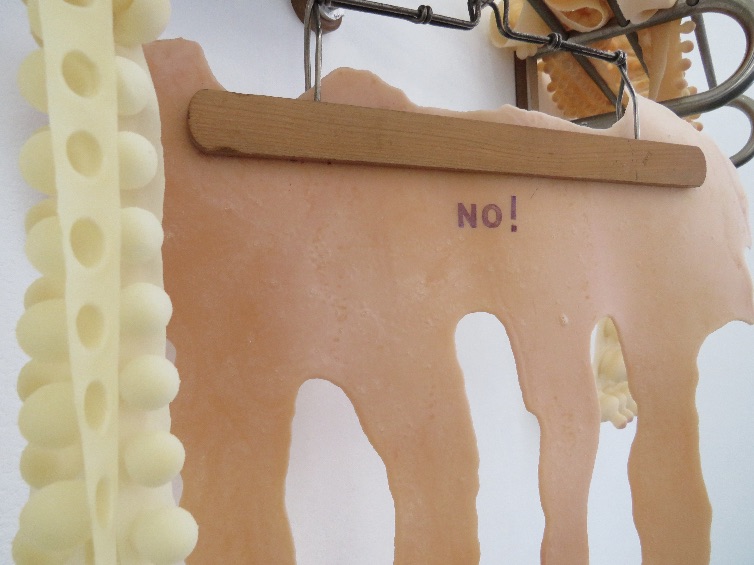 Detail view, Renate Bertlmann, Garderobe, 2023, Installation in Situ © Carol Tachdjian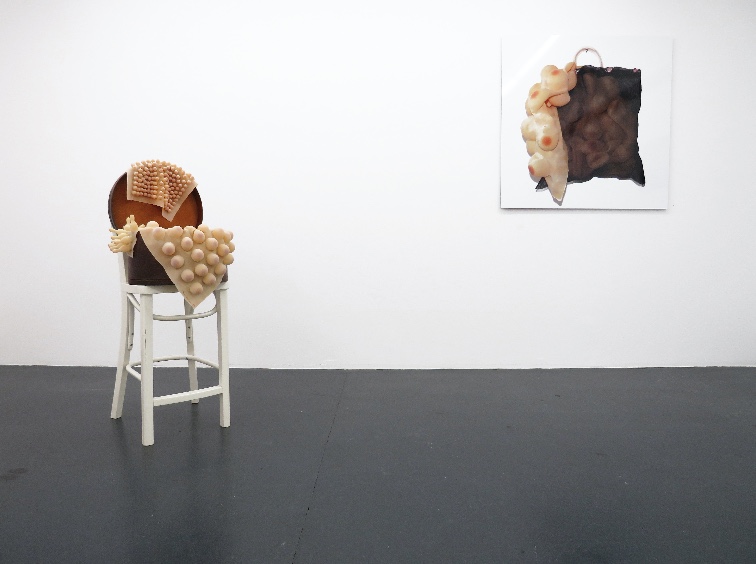 Exhibition view, "Intimacy" by Renate Bertlmann @ silvia steinek galerie, 2023
left : Renate Bertlmann, Journey, 2023, Streicheleinheiten, Vintage suitcase, chair, Installation in Situ
right : Renate Bertlmann, Mo(u)rning 5, 2011, Digital photograph mounted on dibond, 103 x 103 cm, edition 1/3
© Carol Tachdjian
Exhibition view, "Intimacy" by Renate Bertlmann @ silvia steinek galerie, 2023
left : Renate Bertlmann, Rosemaries Baby V, 1988, Ink, acrylic on aquafix, 87 x 60 cm, passe-partout 100 x 70 cm
right :Rosemaries Baby VI, 1988, Ink, acrylic on aquafix, 87 x 60 cm, passe-partout 100 x 70 cm
© Carol Tachdjian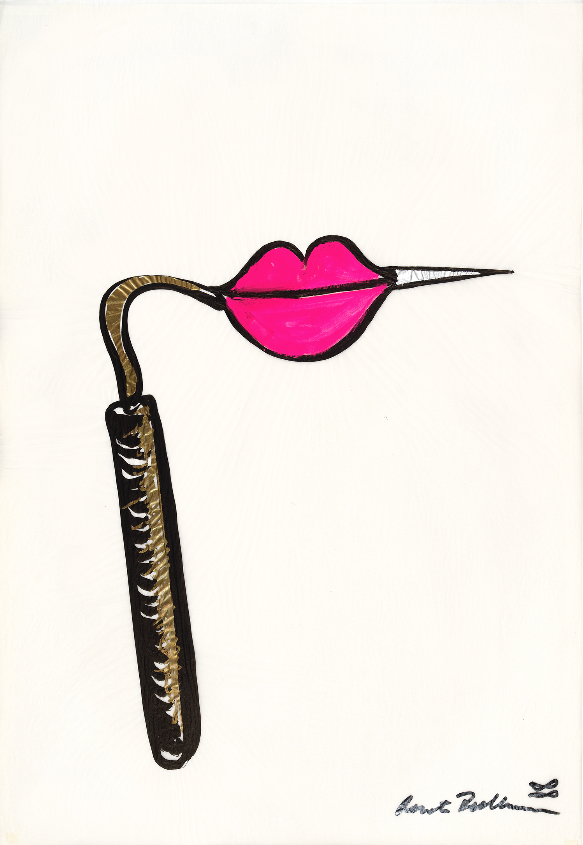 Renate Bertlmann, Rosemaries Baby V, 1988, Ink, acrylic on aquafix, 87 x 60 cm, passe-partout 100 x 70 cm
© Renate Bertlmann/Bildrecht
Renate Bertlmann, Eva III, 2020, Bleistift, Ölkreide auf Papier, 50 x 70 cm / 60 x 80 cm
© Renate Bertlmann/Bildrecht
Renate Bertlmann, Zärtlicher Tanz
, 1976, Fotosequenz, 12 x 18 cm s/w-Fotografe Vintage 2/2
© Renate Bertlmann
Renate Bertlmann, Rosemarie, 1983, Buntstift, Lackstift auf Transparentpapier, hinterlegt mit Naturpapier
29 x 41,8 cm © Renate Bertlmann
Renate Bertlmann, EX VOTO, 1986, Färbiger Flitter, Sprühtechnik auf Papier, 62 x 44 cm, Auflage 1/2, © Renate Bertlmann
Renate Bertlmann, "Génie", Polaroid 1977 - Reprint 2019, C-Print auf aluminium kaschiert
30,5 x 25 cm, Auflage 10 + 2 AP, © Renate Bertlmann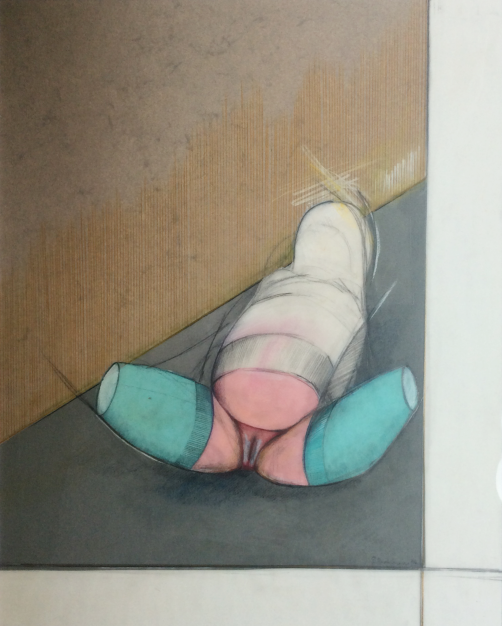 Renate Bertlmann, Ausgeflippt - Die Schwester mit dem jungen Mann 1974, Bleistift, Buntstift, Transparentpapier unterlegt mit Naturpapier, 60 x 43,5 cm © Renate Bertlmann
Renate Bertlmann @ Curiosa Paris Photo 8-11 Nov 2018, curated by Martha Kirzenbaum, Solo presentation with Renate Bertlmann, view of the booth © Carol Tachdjian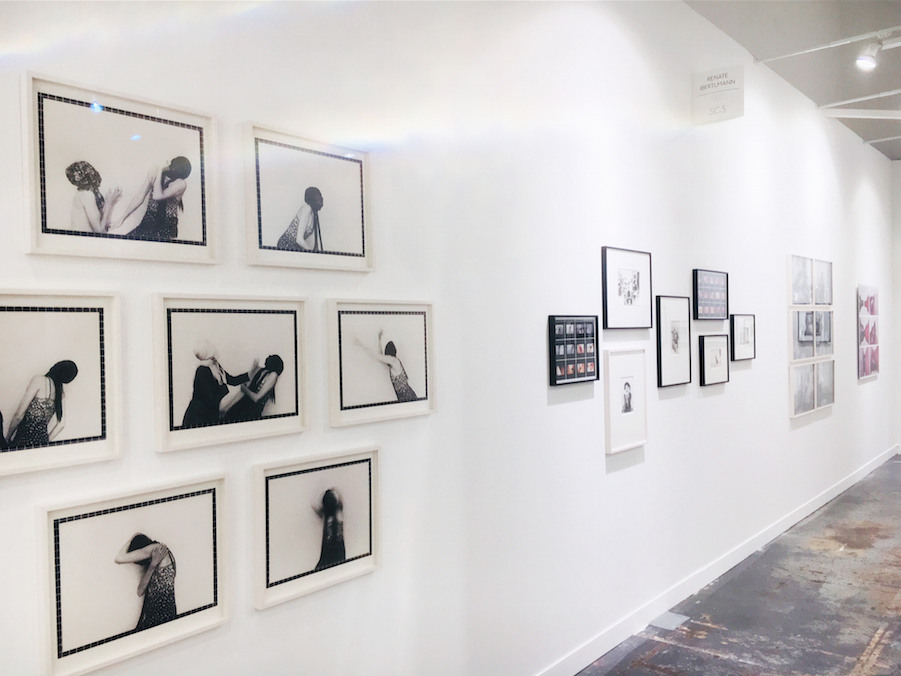 Renate Bertlmann @ Curiosa Paris Photo 8-11 Nov 2018, curated by Martha Kirzenbaum, Solo presentation with Renate Bertlmann, view of the booth © Carol Tachdjian
Renate Bertlmann @ Curiosa Paris Photo 8-11 Nov 2018, curated by Martha Kirzenbaum, Solo presentation with Renate Bertlmann, view of the booth © Carol Tachdjian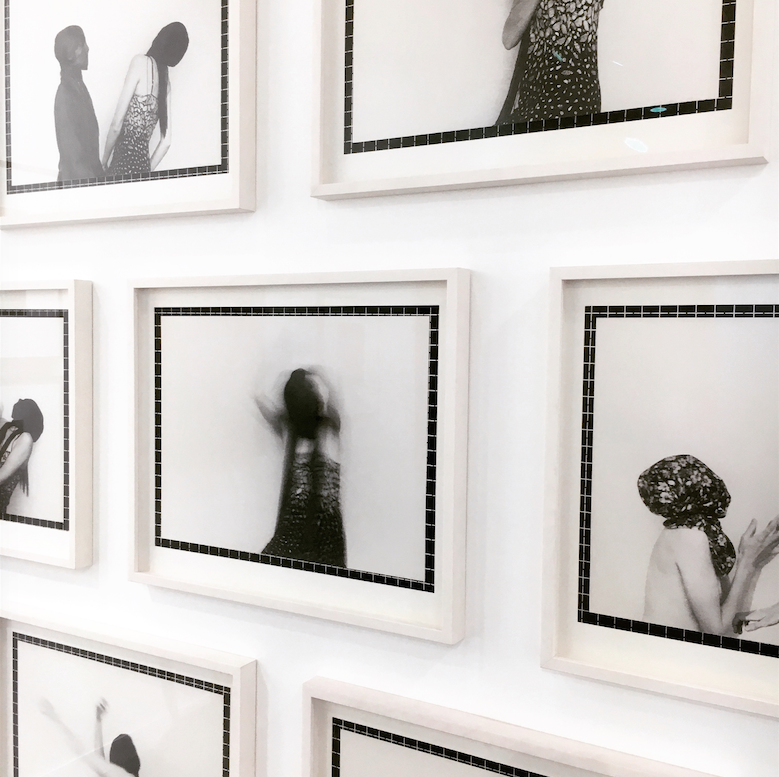 Renate Bertlmann @ Curiosa Paris Photo 8-11 Nov 2018, curated by Martha Kirzenbaum, Solo presentation with Renate Bertlmann, view of the booth © Carol Tachdjian
View Private show, Halle Steinek, November 2018, drawings by Renate Bertlmann © Carol Tachdjian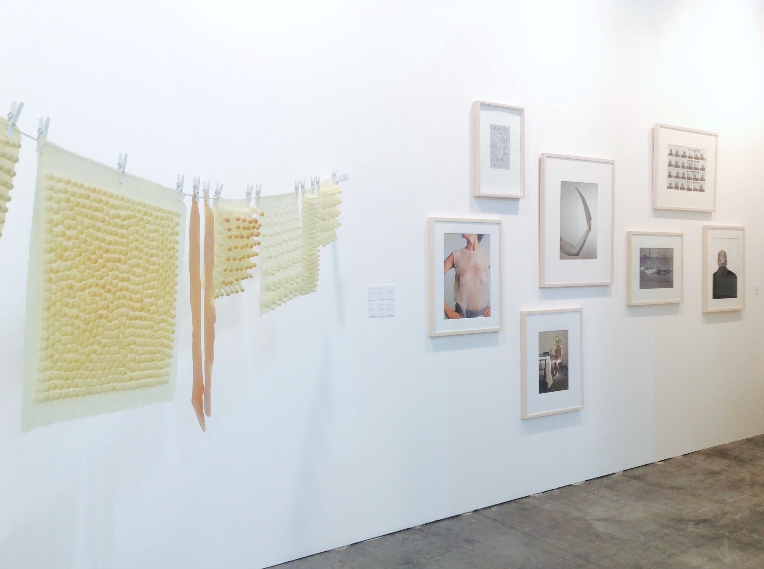 Renate Bertlmann´"Washing Day" presented at Artissima on our booth "Vivace" with Jana Sterbak and Natalia LL, Torino, 2017, © Carol Tachdjian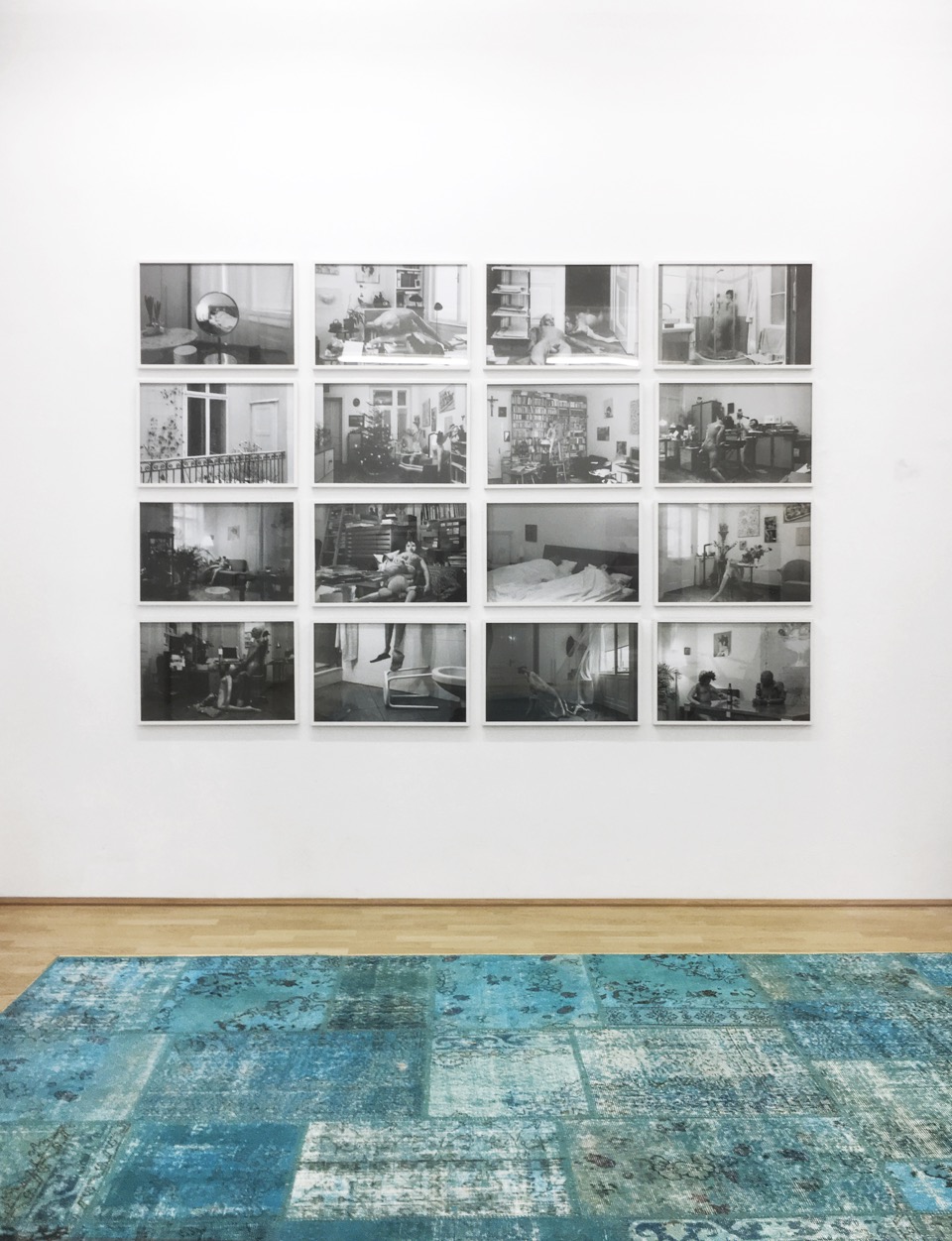 View Private show, Halle Steinek, November 2018, photographs from the serie "Top U29", 2005 by Renate Bertlmann © Carol Tachdjian
Renate-Dämon 1986 , Signatur R.B. 24.4.86, 15,8 x 12 cm, gerahmt, Bleistift, Buntstift, Ölkreide auf Papier


Renate Bertlmann, Aus der Serie Top U29, #1, 2005, Digitalprint kaschiert auf Kapa, gerahmt, 40, x 60 cm, Auflage 1/3 + 2 AP © Renate Bertlmann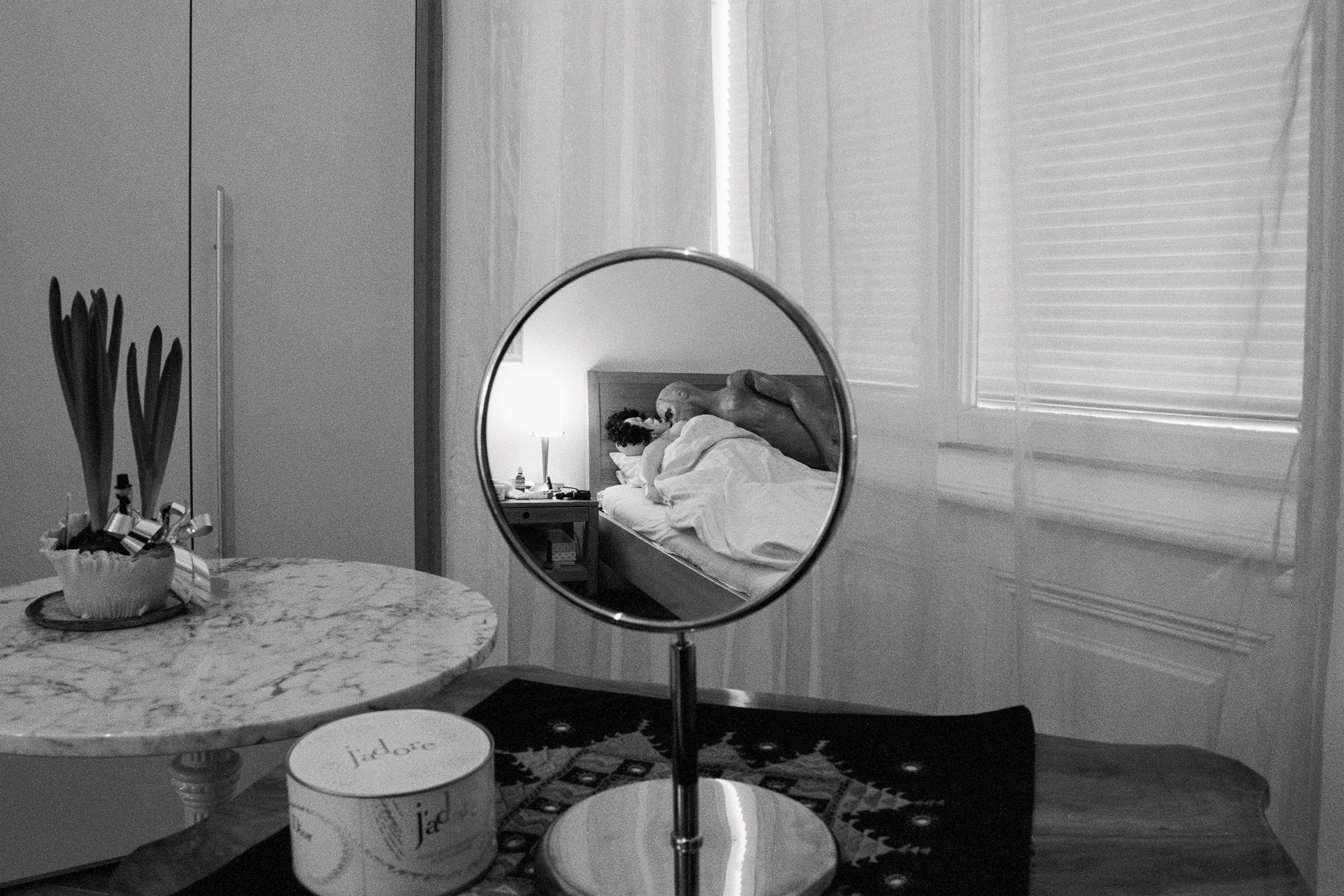 Renate Bertlmann, Aus der Serie Top U29, #2, 2005, Digitalprint kaschiert auf Kapa, gerahmt, 40, x 60 cm, Auflage 1/3 + 2 AP © Renate Bertlmann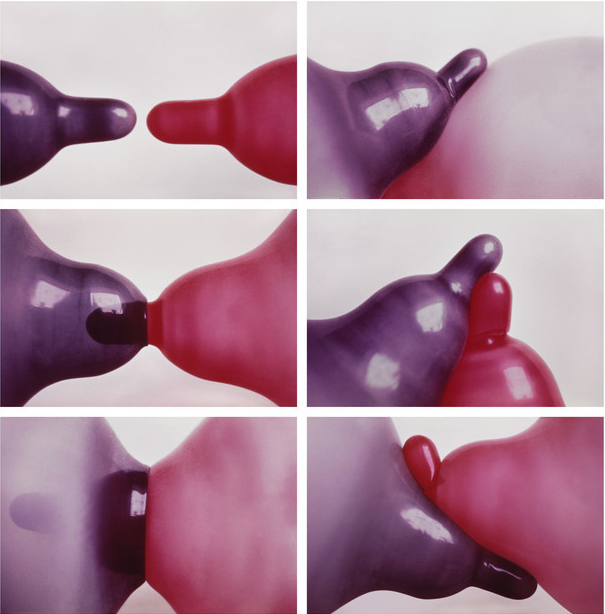 Renate Bertlmann, Zärtliche Berührungen, 2009, Digital-Fotografie kaschiert auf Dibond
95,5 x 97 cm, Edition of 5 + 2 AP © Renate Bertlmann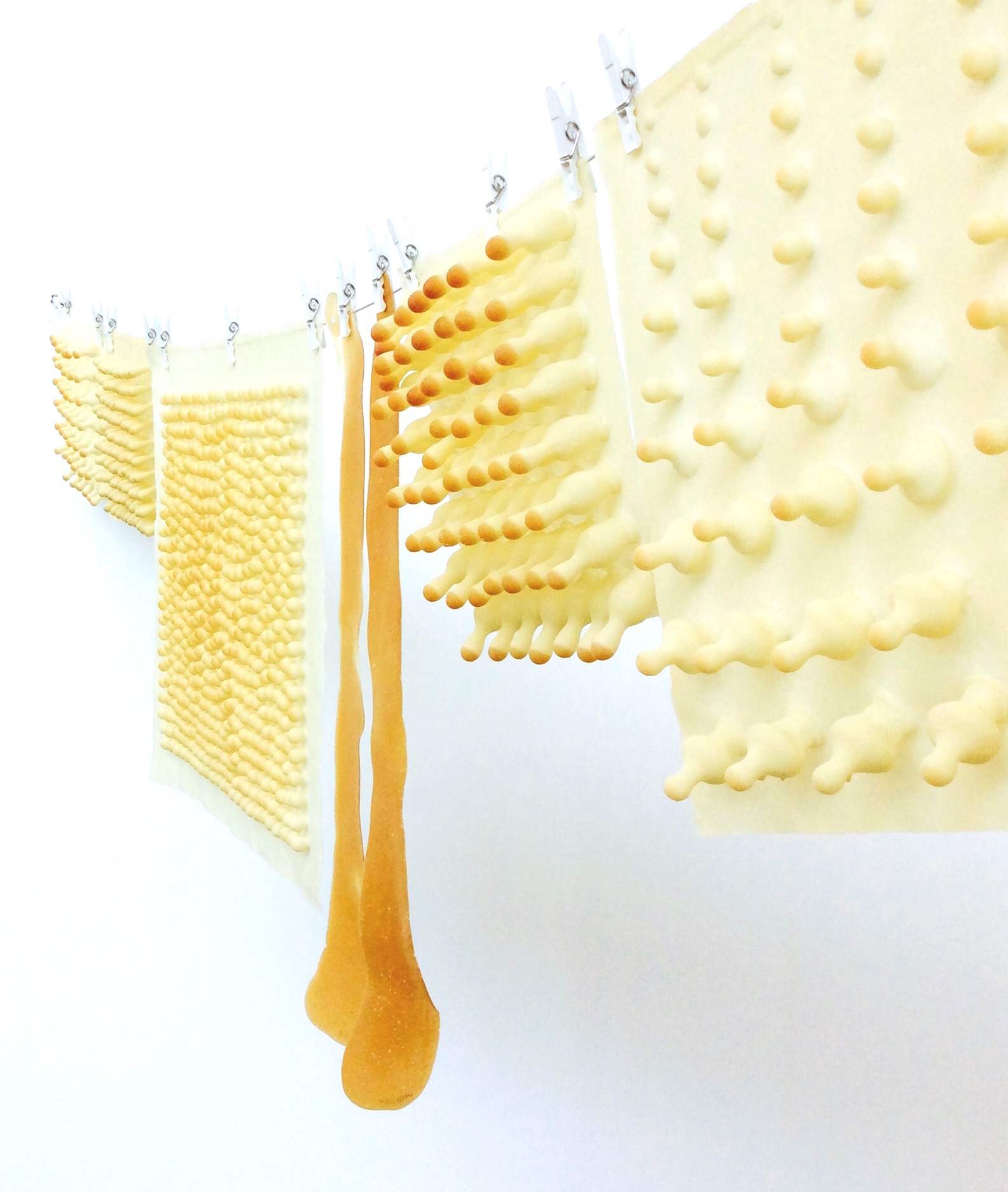 Renate Bertlmann, Waschtag – Streicheleinheiten, 8 pieces, 1978-2014, Latex and Variable, Unique, Solo presentation on Artbrussels 2016 © Carol Tachdjian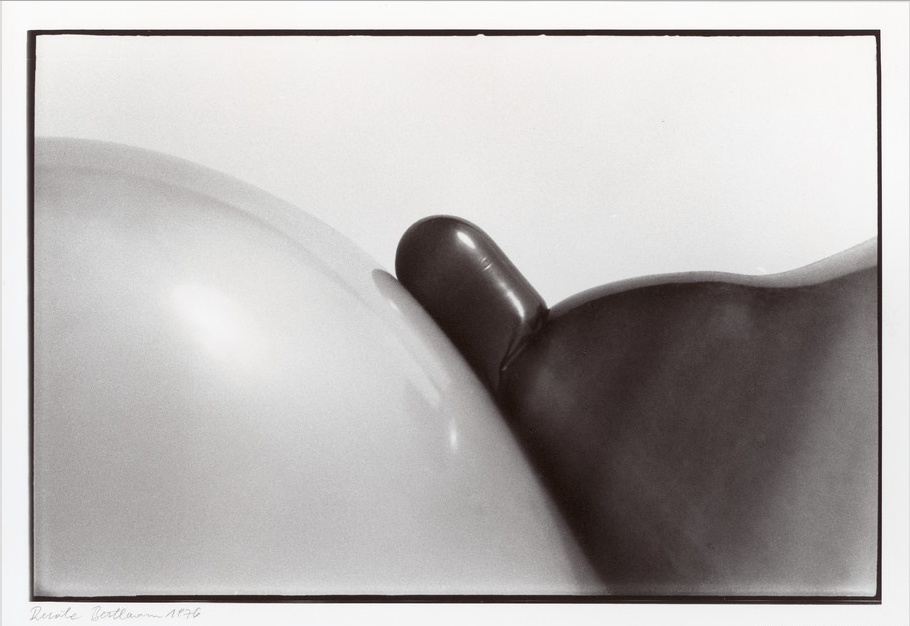 Renate Bertlmann, Aus der Serie Zärtliche Berührungen, 1976-2003, 24 x 30,4 cm, Reprint from negativ on baryt paper, Edition of 7 + 2 AP © Renate Bertlmann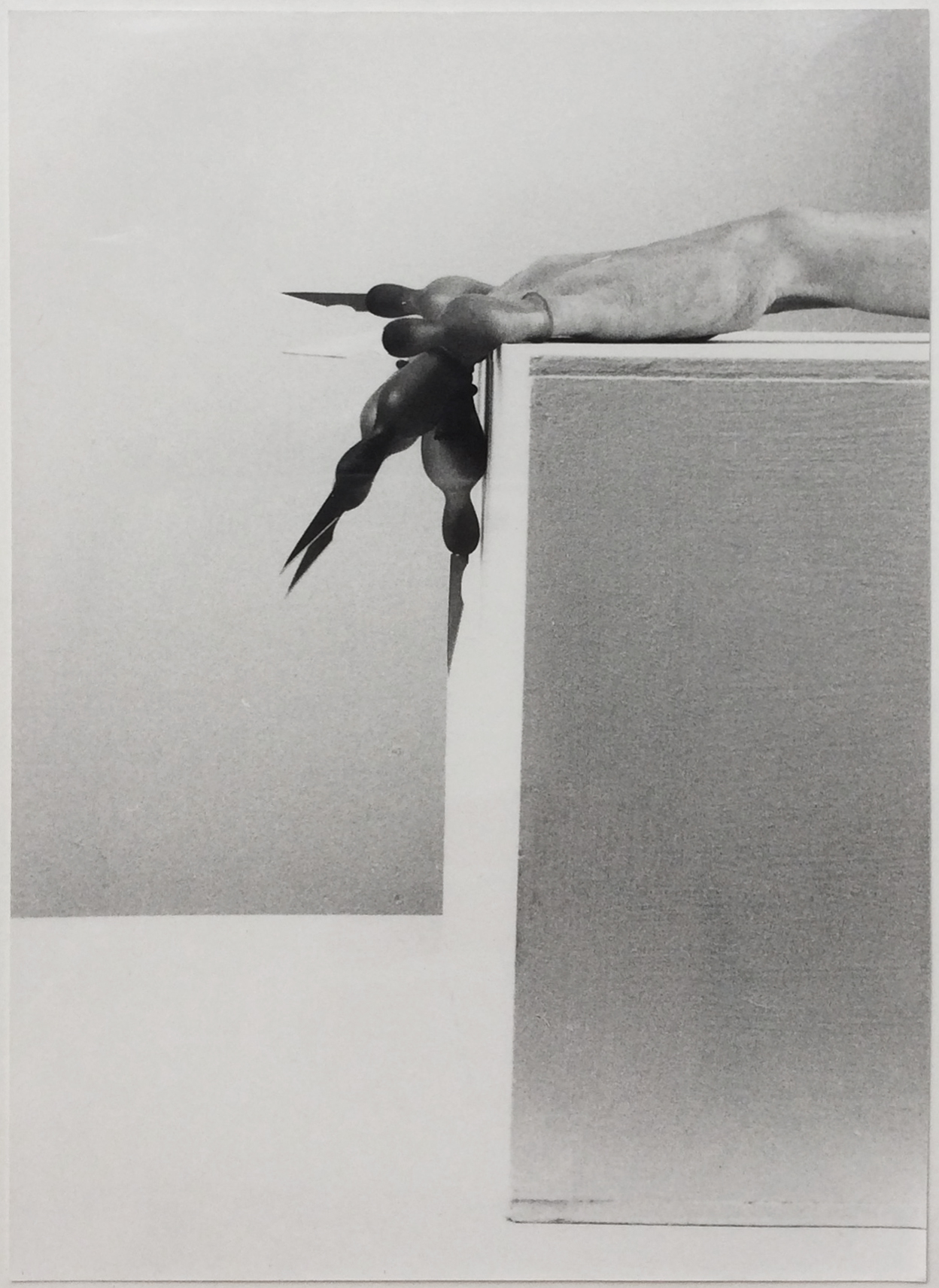 Renate Bertlmann, Messerschnullerhände mit Kubus 6 (Ambivalenzen), 1981, SW-Fotografie, 17,7 x 12,6 cm, Vintage Unique
© Renate Bertlmann, Courtesy Landessammlungen Niederösterreich, Austria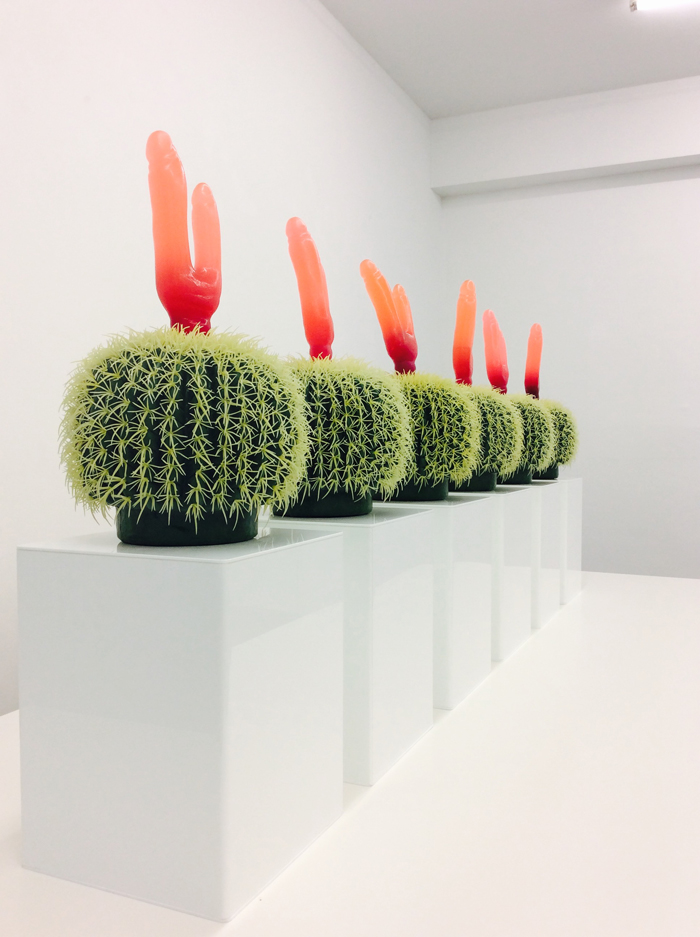 Exhibition view "VIVACE", Renate Bertlmann, Gloria Friedmann, Natalia LL, Jana Sterbak, 11.11. - 19.12.2015, Renate Bertlmann, "Desert", Installation mit 6 Kakteen, 1999, Mixed Media, Kaktus 25 x 25 x 80 cm, Gesamtgröße 120 x 270 x 160 cm, © Carol Tachdjian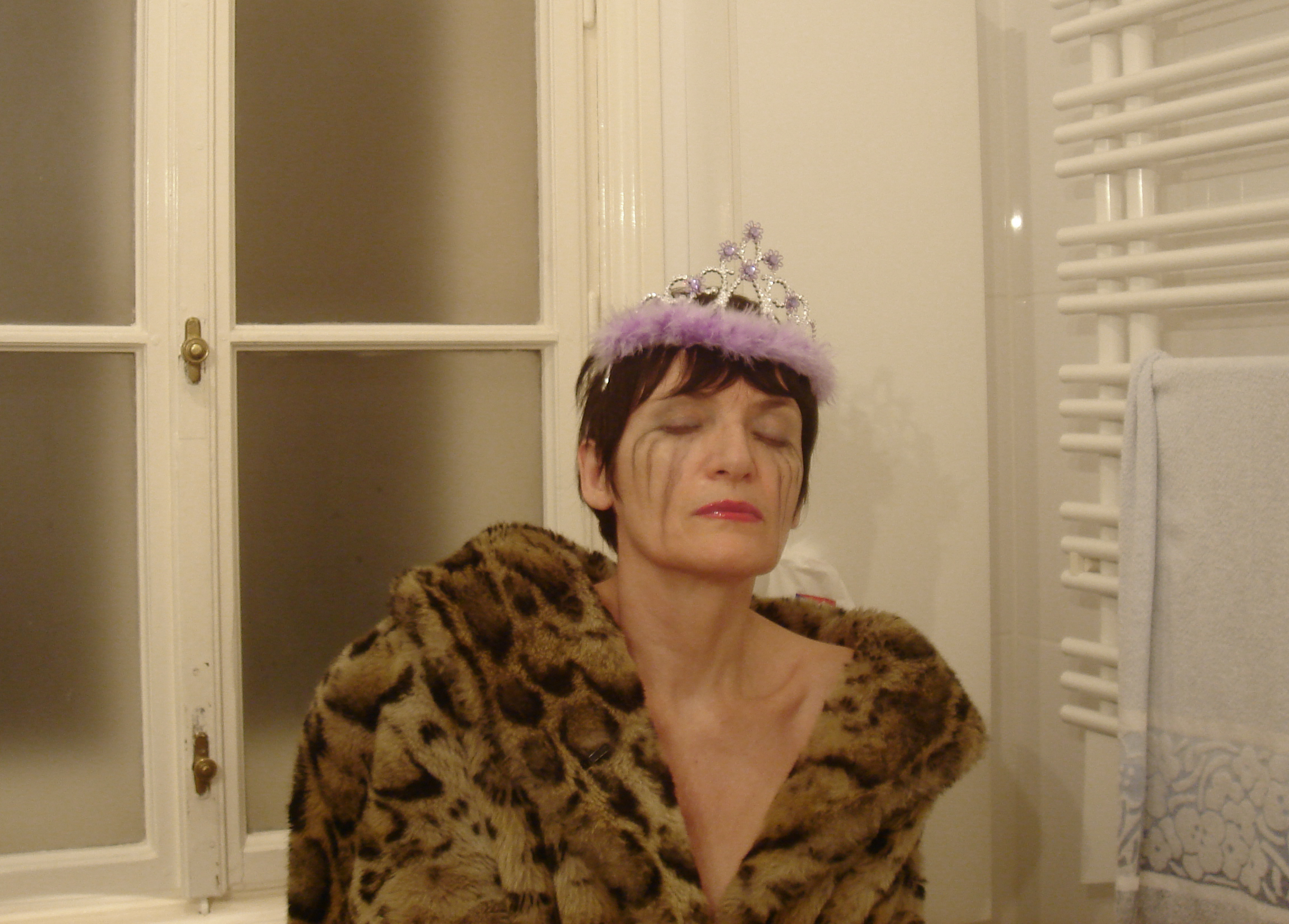 Renate Bertlmann, The Silence of my heart, 2006, Digitalprint, 28,8 x 20,8 cm, Edition 4/5 + 2 AP © Renate Bertlmann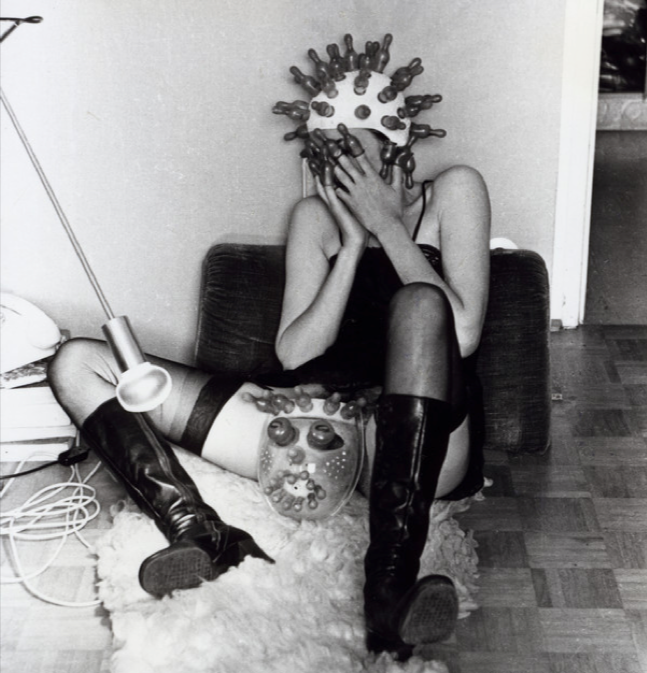 Renate Bertlmann, aus der Serie "Zärtliche Pantomime 1 bis 4", 1976-2012, Vintage or digital print, 27 x 25 cm, Edition 1/20 + 2 EA © Renate Bertlmann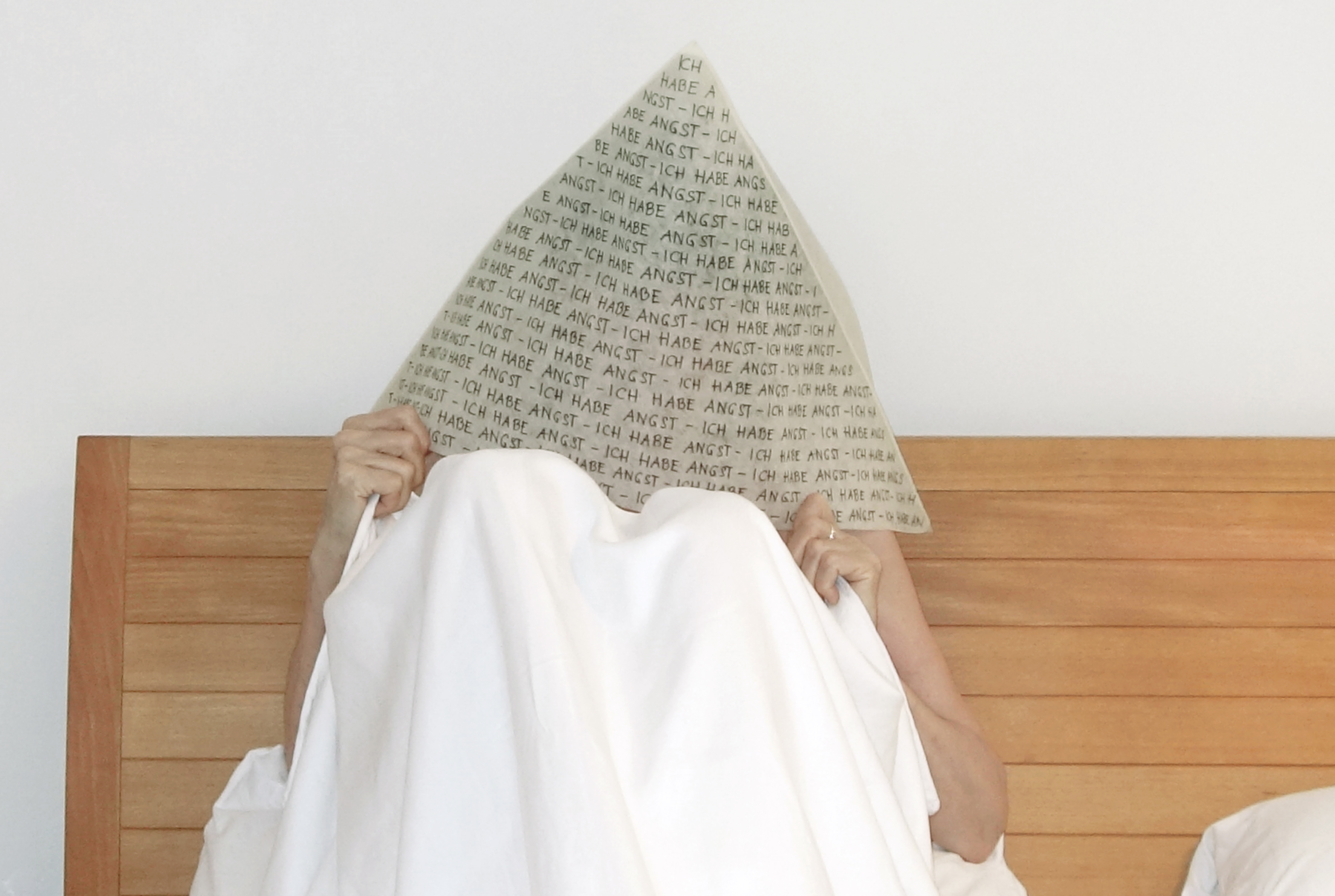 Renate Bertlmann, Angsthut, 2016, Fujicolor Crystal, kaschiert auf Dibond, 47 x 70 cm, Edition 1/3 © Renate Bertlmann
Renate Bertlmann, Rollstuhl (rot-klein), 1975, Plexiglas, 47 x 30 x 35 cm © Renate Bertlmann, presented on Viennacontemporary 2016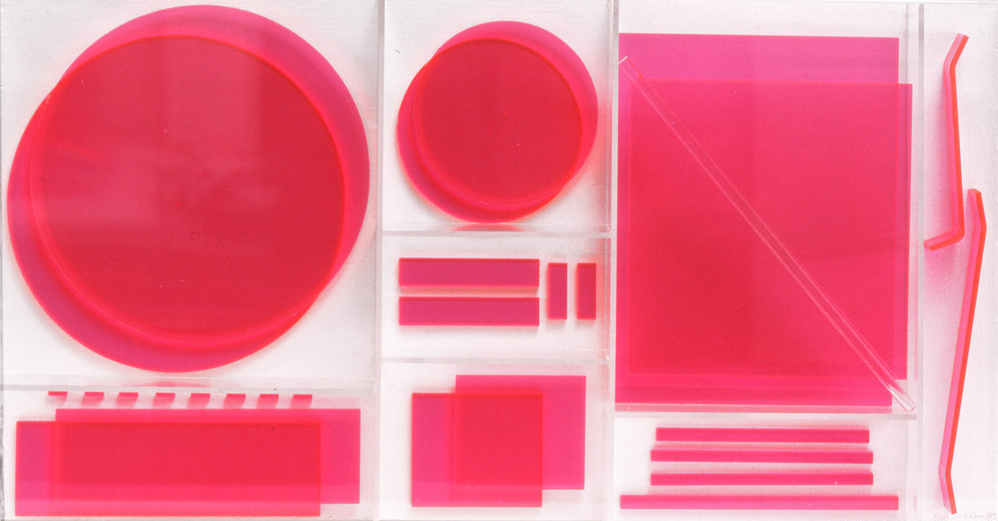 Renate Bertlmann, Baukasten Rollstuhlbaukasten (rot), 1975, Plexiglas, Holz, 29 x 54,5 x 4 cm © Renate Bertlmann, presented on Viennacontemporary 2016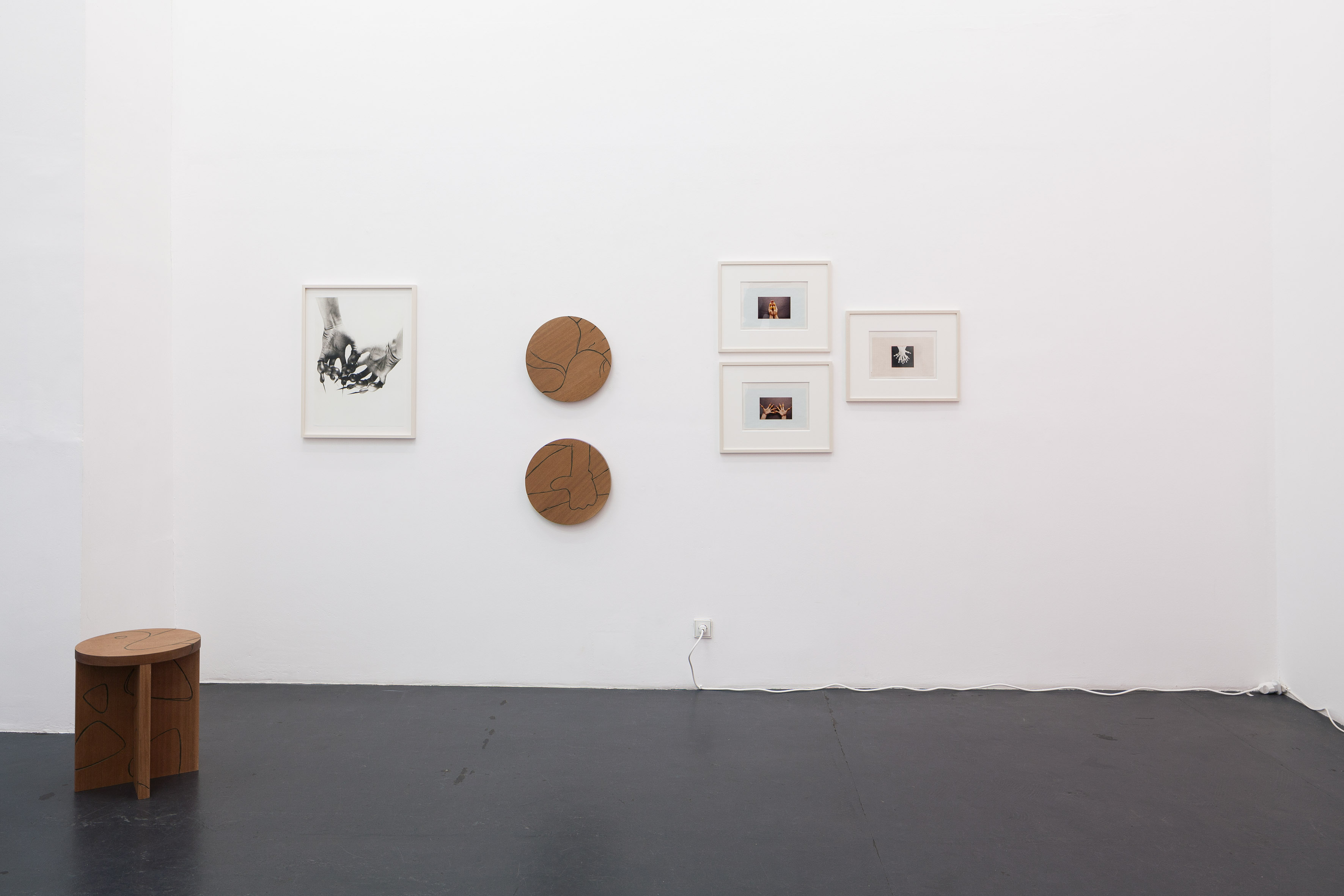 Exhibition view "Live End Dream No" curated by Eva Fabbris, Galerie Steinek, Wien / left to right "Sugar, Coffee, Lemonade, Tea, Rum, Boom! (I)", 2012 – 2017 by Andrea Romano and Annatina Caprez, Courtesy artist & Vistamare, Pescara / "Messerschnullerhände", 1981-2015 by Renate Bertlmann Courtesy artist & Galerie Steinek, Vienna / "Sugar, Coffee, Lemonade, Tea, Rum, Boom! (II)", 2012 by Andrea Romano and Annatina Caprez, Courtesy artist & Vistamare, Pescara / Zärtliche Hände I, II, III, 1977 by Renate Bertlmann, Courtesy artist & Galerie Steinek, Vienna and Detail "Sugar, Coffee, Lemonade, Tea, Rum, Boom! (II)", 2012 by Andrea Romano and Annatina Caprez, Courtesy artist & Vistamare, Pescara /© Rudolf Strobl
Renate Bertlmann, Flucht VIII, 1987, Buntstift, Ölkreide auf Papier, 88 x 62,5 cm, © Renate Bertlmann
RENATE BERTLMANN
* 1943 in Vienna, Austria; she lives and works in Vienna


Past exhibition at Galerie Steinek
VIVACE
Renate Bertlmann
Gloria Friedmann
Natalia LL
Jana Sterbak

Exhibition 11.11. - 19.12.2015

Die in der Ausstellung Vivace in der Galerie Steinek präsentierten Arbeiten von vier internationalen weiblichen Künstlerinnen verbindet die Auseinandersetzung mit dem menschlichen Körper, steht im Kontext mit Debatten um Feminismus und weiblicher Identität und bildet eine Folie bzw. einen Ausgangs- und Reibungspunkt für das Werk jüngerer KünstlerInnen. Der Titel der Ausstellung Vicace bezieht sich einerseits auf die musikalische Tempoangabe vivace, welche in diesem Kontext lebendig, bzw. lebhaft bedeutet, andererseits auf den französischen Begriff plante vivace, Pflanzen, die auch unter widrigen Umständen überleben, und bietet so zwei mögliche assoziative Beschreibungen für das Werk der ausgestellten Künstlerinnen.

Renate Bertlmanns (* 1943 Wien/A) künstlerisches Œuvre, das eine Vielzahl unterschiedlicher Medien wie Zeichnung, Fotografie, Objekt, Installation, Performance und Film umfasst, wird im Moment einer kunsthistorischen Neubewertung unterzogen. Wie ihre aktuelle Beteiligung an der Ausstellung The World Goes Pop in der Tate Modern in London zeigt, wird ihr nunmehr über mehr als 40 Jahre entwickeltes Werk unter unterschiedlichen Kriterien international neu präsentiert und durchleuchtet. So lässt sich z.B. Bertlmanns Werk mit einer Gruppe von weiblichen Künstlerinnen wie Judith Bernstein, Lee Lozano, Anita Steckel, Betty Tomkins u.a. in Verbindung bringen, die sich Anfang der 1970er Jahre verstärkt der Darstellung, Ironisierung und Kritik des Phallozentrismus der westlichen Gesellschaft gewidmet haben. In der Ausstellung zeigt die Künstlerin ihre Kaktusinstallation aus dem Jahr 1999 als ein Beispiel für die Fragilität, Aufgeblasenheit und Gefährdung männlicher, phallischer Identität in der Kombination von doppelten Dildos und den spitzen Stacheln des Kaktus. Die Serie der Zeichnungen von 1987 zeigt eine gänzlich andere Werkgruppe, die bereits Anfang der 1970er Jahre ihren Ausgangspunkt hatte und sich mit weiblichen und männlichen Körperformen in einer abstrakteren Form auseinandersetzt.

In Gloria Friedmanns (* 1950 Kronach/D) Serie von Farbfotografien mit dem Titel Selbst hingegen geht es um eine Auslotung weiblicher Identität in einem von der Künstlerin inszenierten Erfahrungsraum, einer Bühne der Selbstdarstellung und -reflexion. Die Räume, welche die Künstlerin abbildet, sind karg und nur mit ein paar Requisiten gefüllt. Mit diesen interagiert die Künstlerin – präsentiert und verbirgt sich dabei gleichzeitig und nimmt diese Selbstinszenierungen mittels Selbstauslöser auf. Die so entstandenen s/w-Fotografien sind Ausgangspunkt für einen weiteren Arbeitsschritt, bei dem die Fotos koloriert werden. So schafft sie Selbstportraits in der poppigen Ästhetik der 1970er Jahre. In diesen "Körperfigurationen" markiert die Künstlerin die Behauptung und Inanspruchnahme eines eigenen Raums weiblicher Selbsterfahrung.

Die polnische Künstlerin Natalia Lach-Lachowicz nahm in den 1970er Jahren den Künstlernamen Natalia LL (* 1937 Żywiec/P) an und reiht sich so in eine Tradition von weiblichen Künstlerinnen ein, die in dieser Zeit mit Identität in einer spielerischen Weise umgingen – zu erwähnen wären hier z.B. Waltraud Stockinger (VALIE EXPORT), Lynn Hershman (Roberta Breitmore) oder Adrian Piper (The Mythic Being). Die durch die künstliche Identität gewonnene Freiheit des künstlerischen Ausdrucks ermöglichte es diesen Künstlerinnen, Fragen nach (Geschlechter-)Identität und gesellschaftlichen Rollenverteilungen zu verhandeln. Natalia LL, die ihre Arbeit im Umfeld der aktiven Szene der Konzeptkunst in Wrozlaw entwickelte, geht es nach eigenen Aussagen vorwiegend um das "Aufzeichnen gewöhnlicher und trivialer Ereignisse, wie Essen, Schlafen, Kopulation, Ausruhen und Sprechen etc." Trotzdem wurde ihre Arbeiten, wie z.B. die in der Ausstellung gezeigte Serie von s/w-Fotografien Post Consumer Art (1975) immer vor dem Hintergrund erotischer und feministischer Kunst dieser Zeit diskutiert und entweder als Darstellung selbstbestimmten weiblichen Begehrens oder als Kritik der pornographischen Konsumkultur interpretiert.

Eine andere buchstäblichere Form den Körper und sein Fleisch zu zeigen, verfolgt die Künstlerin Jana Sterbak (* 1955 Prag/CZ) in ihrem Objekt und der Farbfotografie Vanitas: Flesh Dress for an Albino Anorectic oder gängiger The Meat Dress aus dem Jahr 1987. In der ursprünglichen Präsentation wurden zusammengenähte Fleischstücke über einer Kleiderpuppe gezeigt und während der Ausstellungsdauer dem natürlichen Prozess der Alterung überlassen. Das Werk löste eine kontroversiell geführte Debatte über die Zulässigkeit der Verwendung von (teuren) Lebensmittel für Kunstwerke aus, behandelt aber in seiner ursprünglichen Intention das in der Kunstgeschichte über Jahrhunderte dargestellte Thema der Vergänglichkeit und Hinfälligkeit des Fleischlichen und des Lebens. Eine ähnliche Strategie wie in The Meat Dress verfolgt die Künstlerin in The Generic Man (1987/2013), indem sie den Körper eines "gewöhnlichen" Mannes durch den in den Nacken wie eintätowiert erscheinenden Strichcode zur Ware werden lässt. Fragen von Gendertausch und Rollenzuschreibungen verhandelt sie in ihrem Projekt Distraction (1992), in welchem eine Frau ein zartes Hemd mit Männerhaaren trägt und ein weiteres Kleidungsstück durch die zusammengenähten Arme den Aktionsradius der Benutzerin einschränkt. Beide Textilobjekte werden in einer Vitrine präsentiert und sind durch einen begleitenden Text in den Kontext einer Narration eingebunden, in welcher beschrieben wird, wie zwei Paare ein Restaurant besuchen und eine der Frauen von ihrem Partner gefüttert werden muss, da sie ja selbst ihre Hände nicht benutzen kann. Kleidung, ein zentrales Thema in Jana Sterbaks Arbeit, wird so als Normierungs- und Regulierungsmaschinerie erfahrbar gemacht.
Renate Bertlmann
AMO ERGO SUM

1978 entstand ein Acrylglas-Objekt mit dem Titel AMO ERGO SUM. Es enthält 77 Acrylglas-Briefe, gefüllt mit Botschaften von mir und von anderen Menschen. Aus diesem Titel wurde im Laufe meiner künstlerischen Arbeit ein Lebensplan, den ich mit größtmöglicher Ausdauer zu verwirklichen trachte.

1988 drängte sich die Notwendigkeit auf, die letzten 20 Jahre in Form einer Publikation zu rekapitulieren bzw. zu dokumentieren. Als Ergebnis dieser Erinnerungsarbeit entstand die Trilogie AMO ERGO SUM mit ihren drei Teilen PORNOGRAFIE (Teil 1), IRONIE (Teil 2) und UTOPIE (Teil 3).

Diese Dreiteilung war in Anbetracht der Komplexität des Unterfangens nur eine Notlösung, ich fluktuiere daher bis heute permanent zwischen diesen drei Bereichen hin und her, mit der Absicht, eine dichtes, system-analysierendes Bezugsnetz zu weben. Konsequenterweise führt dies zu einer komplexen wechselseitigen Durchdringung aller drei Teile, was bedeutet, dass die PORNOGRAFIE ironisch und utopisch, die IRONIE pornografisch und utopisch und die UTOPIE pornografisch und ironisch schillert. In diesem Sinne wurde die Trilogie für mich die Ausgangsbasis und der Einstieg in ein Hypermedia-Projekt, welches für mich tagtäglich wieder faszinierend ist, weil es immer neue Verknüpfungen, Querverweise und (Zusatz)-Informationen selbst produziert bzw. von außen aufnehmen kann.
Peter Gorsen
REMAINING SERIOUS IS SUCCESSFUL REPRESSION
(Sandor Ferenci)
Pornographic or obscene jokes and dirty language have long, as we know, been a male domain. Men.s jokes are found amusing, but the "woman.s joke" has yet to acquire an equivalent social position and indeed, under patriarchal conditions, will only be able to gain a subversive, outsider role. As Freud rightly observed of our culture, jokes of a dirty, pornographic, always tendentious nature are "levelled originally at women". The joker appears chiefly as the attacker, whilst the woman appears more conservative, mainly as the object of the attack. She is the object and the man the subject of a sexual stripping bare and an aggression which, above all, generates lust. The desire to see what is sexual laid bare is for Freud the original motive behind jokes and dirty language. They serve the "satisfaction of a (lascivious) drive", in the face of "its cultural repression". Jokes and dirty language provide the individual with an outlet against the culturally dominant denial of lust and subsequent psychological pressure. In contrast to his general cultural theory of sublimation, Freud (in his work "Jokes and Their Relation to the Unconscious", 1905) identified jokes and dirty language positively as a means of reversing the repression and censorship of sexuality in our culture and so win back what has been lost.
Those who do not master the art of the (dirty) joke or who spurn it, also limit themselves in their expression of lust. This is the case for the female members of our society in an unequally high proportion to the male. The cultural process of sexual repression may affect both men and women, but, as the lack or rather complete absence of women.s jokes shows, it is mainly women who are the bearers and victims of this general repression.
Renate Bertlmann belongs to those artists whose work, in the context of these reflections, earns, or rather provokes, our particular attention. Her antipornographic objects and montages cause laughter - but not at first, if at all, from men, for here without exception men become for once the objects of the sexual stripping bare and aggression. Here the leopard is given the opportunity to learn to change its spots: for men to set aside their wounded pride and let themselves be disarmed by this unfamiliar "women.s joke".
In view of the many phallic caricatures, the unerringly accurate satires of male narcissism and fantasies of omnipotence, the question arises as to whether Renate Bertlmann has not conquered a new terrain; one which enables women to answer the lustful aggression of men with an equally lustful retort. The artist leads the way by creating montages of objects and images which are wholly disrespectful and expose self confident virile genitality, where nothing remains of what Freud identified in his time as the culturally valuable, sensitive "inability of women to endure explicit sexuality". Bertlmann.s "Präservativwurfmesser" ("Condom throwing knife"), her catapult in the form of two penis shafts, her cartridge belt decorated with stuffed condoms, her votive picture "Reliquie des Heiligen Erectus" ("Relic of the Holy Erectus"): all of these works are a double declaration of war against the pornographic violence of men and the male privilege of lust in patriarchal society.
As a general rule women react entirely passively, mutedly, expressionlessly, to the offensive jokes of men. Typically they react with the kind of martyr behaviour culturally intended for them as female objects, which is to look away with indignation or embarrassment and withdraw from the scene of obscene provocation. Renate Bertlmann makes a feminist protest against this withdrawal, but also, as an artist, she provides this protest with a humourous outlet so that it does not merely remain at the abstract level, hidden in theoretical and moral arguments.
In the caricatures, which take aim at figures of authority within our inescapable male society and reduce the manager, the cleric, the military commander, the old greying figures of eminence and religious prophets as well as their whole brood of sons and heirs to a common phallic denominator, there is alongside the accusation and criticism also a pointed humour to be found, a sense of enjoyment, a healthy sadism in handing it out. This double-edged approach to the caricatures is what makes them palatable artistically and distinct from feminist rhetoric. In the extent to which caricature in Bertlmann.s work closes in upon its object, the male and his sphere, fear of it diminishes accordingly, and the repression and censorship of female lust is reversed. It is this liberating element which is decisive, not the appropriation of male aggression, which reproduces the ubiquitous men.s joke and in the same obscene coin pays back what has been dealt out to women.
The new terrain which Renate Bertlmann has opened up for the "women.s joke" in closed male society does not try to compete with crude, violent and basically humourless pornography. This is assured by the poetic alienation with which the artist takes apart and reassembles in new ways the artifacts and relics of male lust, in particular the imposing, grandly decorative torture instrumentarium which her expanded condom collection becomes. No man can endure this rearrangement. The conflation of a "Männerschwanz" ("dick") and a butterfly (in "Diverse Farphalle Impudiche"), the "men.s protection" inflated to a balloon or drying on a washing line ("Der Waschtag" / "Washing Day"), textured condoms, bizarre in themselves, arranged into colourful artificial flowers and stylised as little hands or cock.s heads ("Fleurs du Mal") . all these material montages, and the way in which they appeal to the viewer.s desire to touch, destroy the false status of virile ambition for power. These varied caricatures twist men.s arrogant sexual prestige into metaphors of their failure. But they also disarm in terms of the goal which usually awaits women behind the male strategy of advances and .encouraging. jokes: deadly serious, sweaty coitus.
Edith Almhofer
THOUGHTS ON A SOFT REBEL

The interrelation of Eros and Thanatos stands at the centre of Renate Bertlmann's aesthetic investigations. Faithful to the motto "Amo Ergo Sum" under which the Viennese artist subsumes her work since the early 1970's, her sumptuous settings, settled in the sensitive frontier zone between kitsch, art and taboo, visualise this timeless topic in an equally imaginative as subtle way. Corresponding to the complexity of the reproach, this extensive artwork is intended as a trilogy whose equal parts are titled Pornography, Irony and Utopia. "Pornography concerns itself in the closer and broader sense with the war of the genders, the offenders and victims and the many other facets of naked survival. Irony is on the tracks of desires and an aggression rooted in infancy and tries to handle the arising sensations of pleasure and revulsion. Utopia does not dedicate itself, as one might be lead to believe, to visions of the future. On the contrary, it paves the way into the uncertain with sudorific exercises like asceticism, denial and exercises in death" (Renate Bertlmann, 1989). Resulting originally from the need to order the innumerable works of an overflowing creativity, the trilogy rapidly emerged as a demanding program which has, to this day, lost nothing in topicality and necessity. As powerful and meaningful the individual elements may appear for themselves, they are permeated and dependent on each other. In all facets of Bertlmann's productions Pornography appears ironic and utopian, Irony utopian and pornographic and Utopia pornographic and ironic. "Amo Ergo Sum" aims at self-assertion and self-confidence directed at communication in a patriarchal society from an explicitly feminine perspective. It means the equivalence of body, soul and spirit in a piercing, indivisible totality (Maria Vogel, in 1989).
When Renate Bertlmann tracks the trivial myths of desire in her plastic and picturesque settings, which are analysed in film and photography in a second work sequence, she takes moral and social traditions into her visor. The total concept does not only refer structurally to the trinity, this Christian dominion symbol of a male triumvirate, but also in content.
Great importance is given to aspects of gender differences and the function of role clichés. With joyful gesture the artist dismantles the insignia of male power and glory. However, she also describes the power of longing and lends form to the image of successful inter-sexual communication. Not least, she imagines sensations of shame in pictures which directly touch all the senses and explores the sensual fascination which lies in the interrelation of distance and approximation. The artistic interest applies primarily to metamorphosis. Performances and photo sequences with diverse scenarios of metamorphosis are joyfully experimented with. Installations and picture cycles sketch poetic stories and accompany their participants on their journey through an eventful existence. The differentiated iconography of these compositions is uninhibited in helping itself from the historic fund. The archaic fertility symbols of phallus and vulva appear as well as popular motives of piety.
Popular fairytale characters like Snow White and the seven dwarfs or the unicorn appear in an altered narrative context. Impressed by the feminine discourse concerning feminine role models and the individual need for space from attacks of reality, symbols of utopian, egalitarian love dominate in her early work. In the sequence, "Zaertliche Beruehrung" (Gentle Touch), two contrasting- coloured latex pacifiers explore the different stages of intimacy. The two equal cast members rub against each other unabashedly, wrap around and penetrate each other in an unmistakable representation of a sexual encounter. "Ex Voto", a sculpture of the late 1980's, is substantially more aggressive: feminine breasts, promising nourishment and care put forth an unexpected destructive quality. A sharp knife points out from a nipple of the heart shaped Styrofoam torso, presented like a valuable in a glass aquarium. The object of desire, the female body no longer signals vulnerability, but threatens injury, suddenly demands a respectful distance. The compositions of the past decade are dominated by a rather ironic gaze, preferably falling on the erect phallus appearing in the most unlikely costumes. A devotional is dedicated to "San Erectus" with glamour and glitter. Lavish, tailor cut ladies. robes decorate a group of colourful dildos, "Les Enfants Terrible," who have come together for an absurd fashion show. Seeking shelter underneath a glass bell with "Cheese from Austria" embossed on it, the seven dwarfs are dressed splendidly in their long pointed red caps. The cardinals bedded in silk and satin (from the computer animated sequence, "Zwitscher Litanei" . Chirping Litany) prove that spiritual vestments suit the upright fellow very well. Depictions of the male organ no longer shock. They are caricatures, "that pick at the obligatory male society and their relevant representatives and. brings the military, the eminence grise, religious prophets and the entire breed of heirs under a common phallic denominator." (Peter Gorsen, 1989).

On the other hand, these luxuriously outfitted and lovingly decorated figurines are cute products of diligence to be interpreted as an ironic comment on female desire. This erotic prosthetic has long been socially acceptable as pleasure-bringing vehicles. For Renate Bertlmann they are an ambiguous subject, which degenerate to toys under the glass lintel. "All that remains of Eros. elemental force are infantile fantasies which should be protected rather than destroyed" (Konrad Paul Liessman).
Digitally generated picture stories with sound belong to the most exciting works of the last two years. The animations titled "Short Cuts" by the artist link up formally and in content to the early experiments with sensitive materials and thematize the possibilities and limitations of sensual perception. "Formationen" (Formations) lets the gaze wander over a permanently changing landscape of smooth, vividly active latex forms. In "Looking Glass," sumptuous splendour and abstract figures enchant into a kaleidoscopic world of forms and colours. As different as the screen sequences are, they nevertheless appeal equally to our ability to perceive. In a short time, they open abysmal Microcosmos which dream of the omnipresence of sensual sensations.
The facet-rich work of the artist, who appreciates classical display methods as much as experiments with non-artistic media and materials, is formally permeated by her explicitly photographic view of reality. All her works, whether they are of ephemeral nature as performances and installations, or even conventional artworks; behave as raw material to additional photographic settings. In countless individual pictures, Renate Bertlmann captures the sensory certainty of her existence onto celluloid and squeezes the last detail out of the photographs. This is how in over three decades, a truly monumental archive from which individual motives were isolated and programmatically condensed into cycles, sequences and series, and of recent, assembled into electronically generated picture sequences came into existence. These ensembles obtain a completely independent significance within the context of the entire work. On one hand they tell a new story, not necessarily inherent in the work as reproached, and on the other hand shift the act of aesthetic reflection to a meta-level. The camera creates a safe distance between the image object and the seeing eye, objectifying the conflict with socio-political problems in the context of the artwork as a whole. Suddenly artistic strategies of embodying immediate work on the subject are comparable to those which society demands of the individual. They appear as fake and as determined as that painful ritual to which body and soul are wilfully servant. That defuses the explosive nature of the central theme and defers to the author, who questions herself in her photos: By consistently refusing the concretization of desire in every inner vision, she keeps the promise which every art possesses in balance. What remains is curiosity for reality, together with the hope for change.

Gumpoldskirchen, im Mai 2002