MATTHIAS HERRMANN
NEXT EXHIBITION AT KUNST IM TRAKLHAUS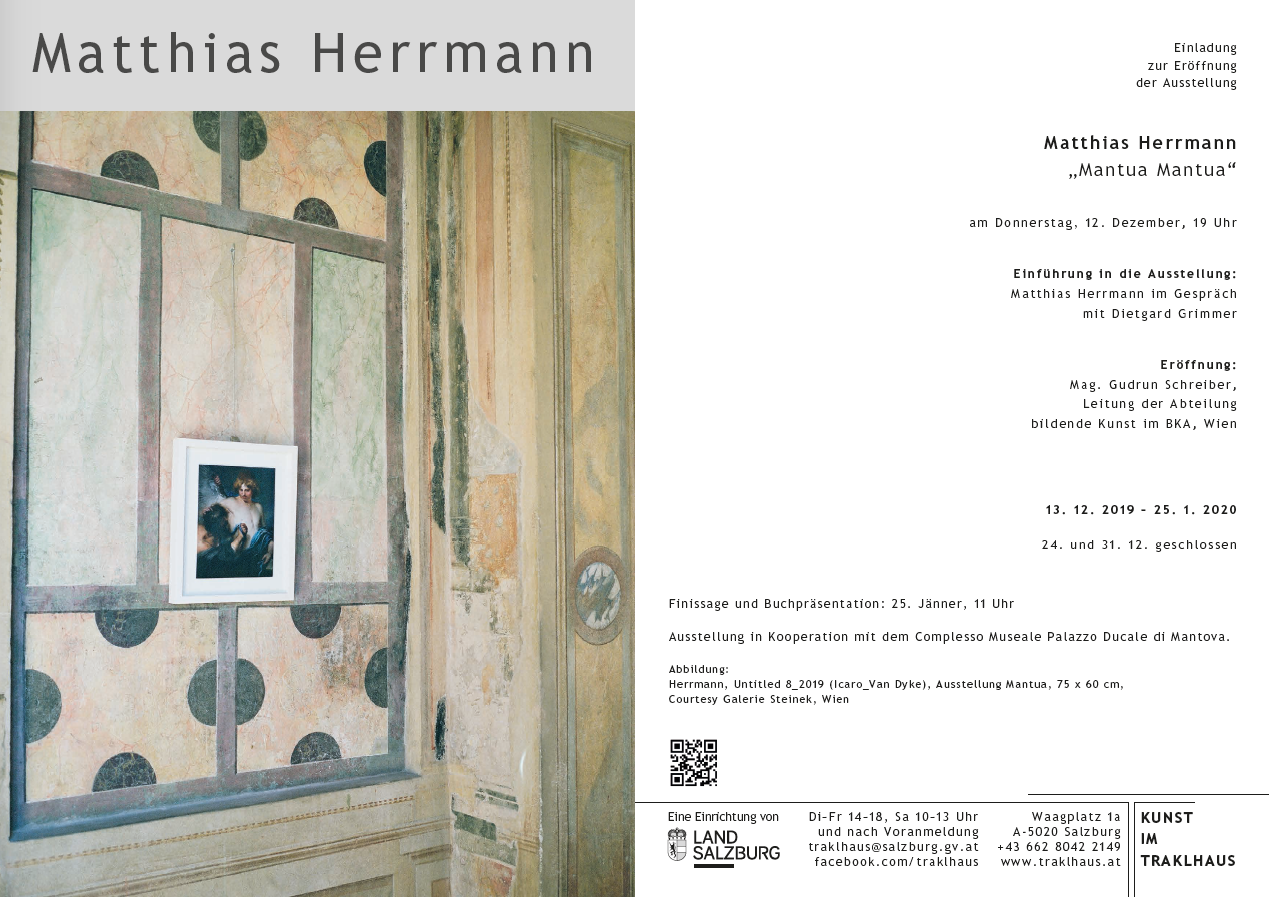 ¬
PARALLEL VIENNA
Anouk Lamm Anouk / artist statement / 2019
Room 325 / 3. Stock
Opening 24.09.2019, 17 - 22:00
Dauer 25. - 29.09.2019, 12 - 19:00

Adresse Lassallestrasse 5, 1020 Wien
Kontakt 0664 200 10 41
gone — remained (one dimension more than myself), 2019, Acryl auf Leinen, 200 x 300 cm
¬
ARTISSIMA
Nov. 1st-3rd
La vita domestica
Olga Georgieva
Renate Bertlmann
¬

AUGUST IN SALZBURG !
ARTFAIR SIAF
10-18.8.2019
GEROLD TUSCH Stand 12
CLEMENS WOLF Skulptur Zone #1 und #2
Opening 9.8.2019 - 16-22.00
Messeöffnungszeiten
täglich 11.00 - 18.00
¬

MATTHIAS HERRMANN
Aemulatio e Emulsione
Complesso Museale di Palazzo Ducale
Piazza Paccagnini, 3
46100 Mantova
Italy
Opening June 7th 2019
Exhibition June 8th - October 6th 2019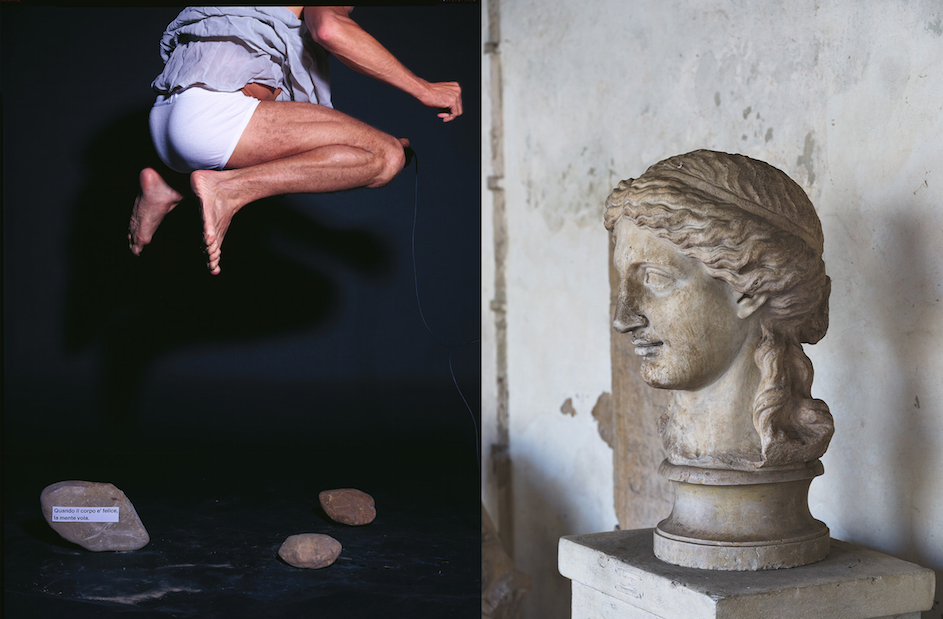 The solo exhibition "Aemulatio e emulsione" [emulation and emulsion] by German artist Matthias Herrmann (born in 1963 in Munich, lives and works in Vienna and Riparbella/Tuscany) consists of 8 "islands" or "isole", distributed in the Corte Vecchia of Palazzo Ducale (built between the 14th and the 17th century). From the Cortile d'Onore (Cour d'Honeur) on the ground floor to the first floor of Corte Vecchia, the visitor is invited to follow Matthias Herrmann's intervention in this unusual and remarkable context.
Matthias Herrmann´s exploration of the fields of artistic narration include his own practice as photographer, as well as images from historical artworks from Mantegna to Mapplethorpe, and are working with appropriation and also with rules of perception, association and imagination.
"The Imagination is not a State: it is the Human Existence itself." William Blake, Milton. A Poem in 2 Books, 1810
¬

LANDESGALERIE NIEDERÖSTERREICH
GRAND OPENING
Eröffnung am 25.05.2019 um 11:00
RENATE BERTLMANN
HIER RUHT MEINE ZÄRTLICHKEIT
25.05. - 29.09.2019
¬

La Biennale di Venezia
Biennale Arte 2019

58th International Art Exhibition
AUSTRIAN PAVILION
RENATE BERTLMANN
DISCORDO ERGO SUM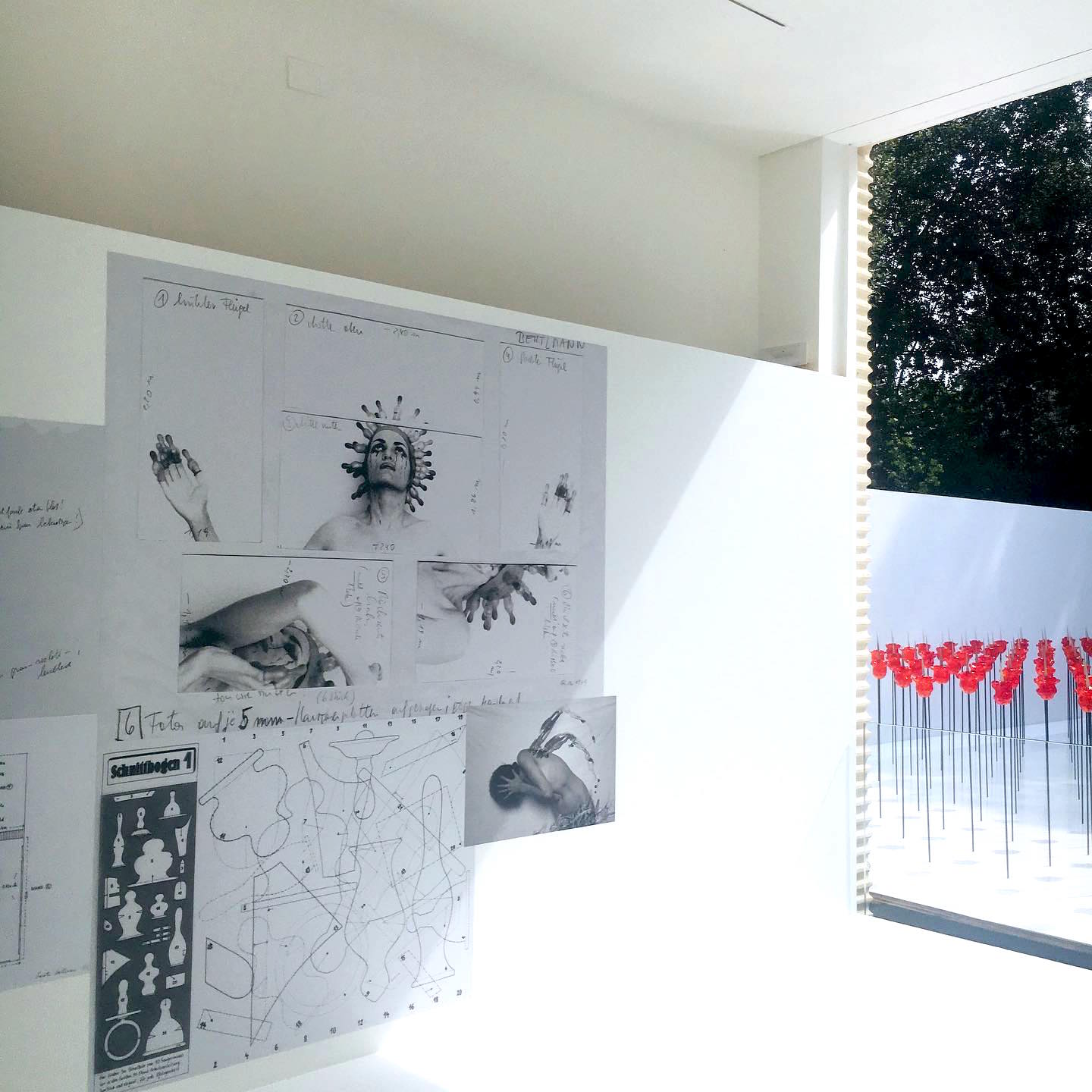 https://biennalearte.at
Exhibition duration: May 11 through November 24, 2019
Opening hours: 10 a.m.–6 p.m.
closed Mondays, except May 13, September 2, and November 18, 2019
¬
Take a breath and enter this BOOK !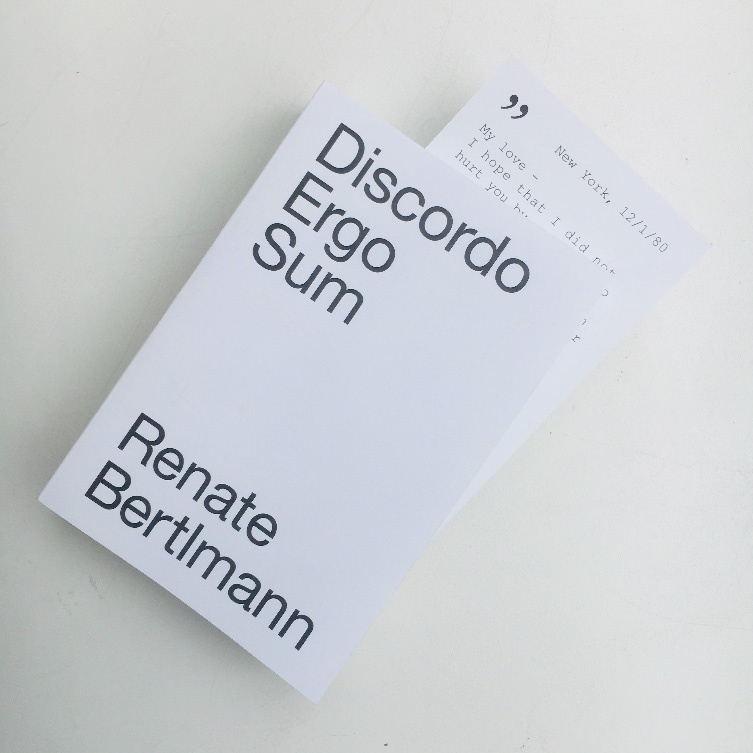 DISCORDO ERGO SUM / Renate Bertlmann / Austrian Pavilion
Biennale Arte 2019
Edited by Felicitas Thun-Hohenstein
Including texts by Renate Bertlmann, Helene Cixous, Beatriz Colomina, Peter Gorsen, Lina Streeruwitz, Felicitas Thun-Hohenstein, Maria Vogel and Catherine Wood

Design by Christine Zmölnig sensomatic

Published by Verlag für Moderne Kunst
a journey "through Renate Bertlmann's thought and practice in the so-called sourcebook, which gives insight into the artist's virtually inexhaustible archive. Notes, sketches, and other finds from countless diaries and sketchbooks, analytical material such as charts, association cards, sketches of unproduced projects, wishful booths in fictitious exhibitions, texts by authors that have been instrumental to Renate Bertlmann and her artistic work, her own texts about art, her poems, manifestoes, and musical scores get to the heart and brain of Bertlmann's fifty-year cosmos" .
¬
¬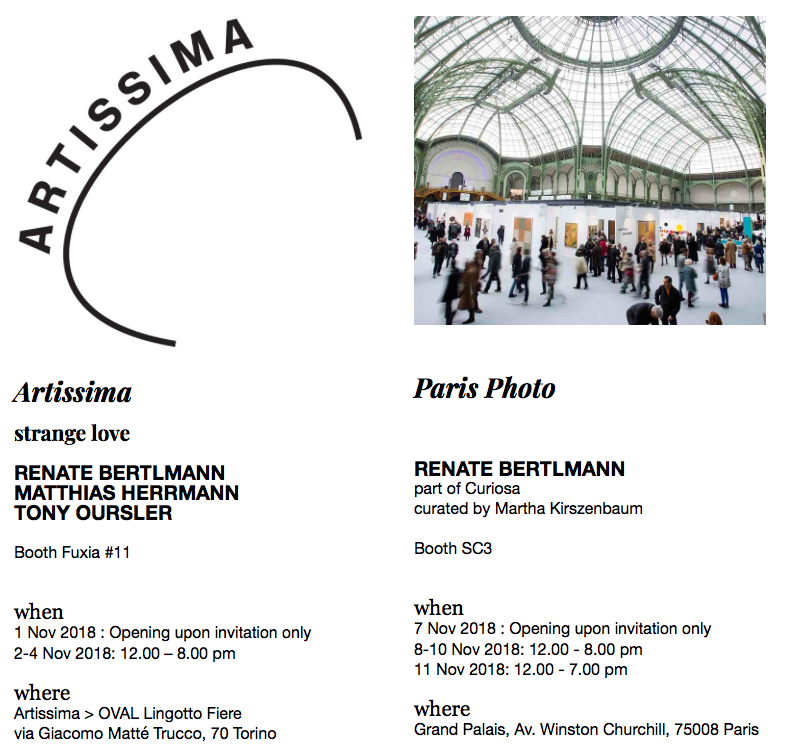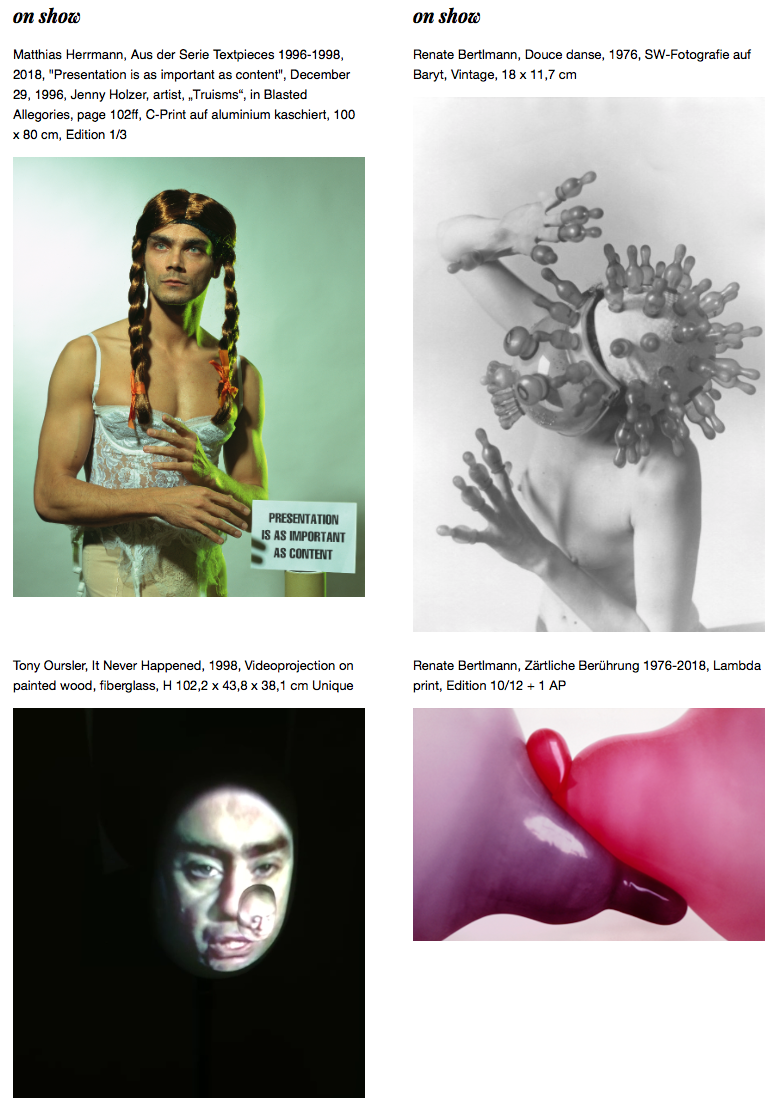 ¬
ÖSTERREICHISCHER PAVILLON / AUSTRIAN PAVILION
BIENNALE ARTE 2019 58th International Art Exhibition

Wir freuen uns mitzuteilen, dass RENATE BERTLMANN Österreich bei der 58sten Biennale di Venezia vertritt !
We are delighted to announce that RENATE BERTLMANN represents Austria at the 58th Biennale di Venezia !

Kuratorin / Curator :
FELICITAS THUN-HOHENSTEIN
© Irina Gavrich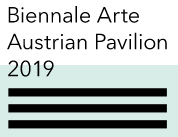 _____________________________________________________________________________________________